foodFIRST coming up
"De Nederlandse zaadveredelaar Simon Groot is dit jaar de winnaar van de World Food Prize. Dat is bekendgemaakt door het Amerikaanse ministerie van Buitenlandse Zaken." (Bron: NOS). foodFIRST feliciteert Simon Groot met deze toekenning!
Lees ook "De zaden van Simon Groot (84) zorgen voor minder honger en meer winst voor miljoenen".
[> the complete agenda of the foodFIRST programme

foodFIRST Reports and Articles
5 maart 2019
Lees het verslag van het debat op 5 maart.
1 June 2018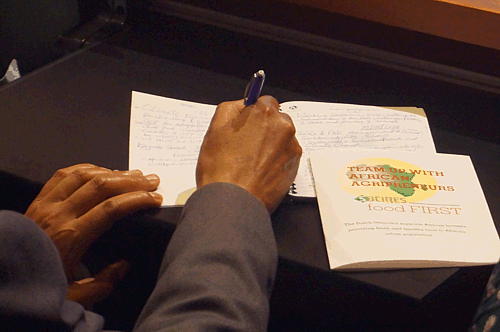 In the coming days, lectures and videos will become available on the conference pages.
Available now:
[> Presentation by John Clarke (31 may 2018)
[> Opening words by Jos van Gennip (1 June 2018)
[> From the Dutch Good Growth Fund: Information / Factsheet
[> Some pictures
© Picture credits